Cricket St. Thomas Golf Club is located off the A30 near Chard in Somerset. The club has over 80 years of history and provides members and visitors alike the chance to play on a beautiful parkland course with outstanding views across the surrounding countryside.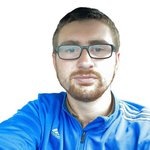 Alex Hill - General Manager
I am the General Manager here at Cricket St Thomas and I will usually be found replying to emails and drinking coffee in my Office. I am the main contact for all enquiries and questions regarding club memberships, sponsorship opportunities, golf societies, club matches, open competitions and any other golfing/social events and functions. I have been playing golf since I was young but very inconsistently – over the last 12 months I have started to get back into playing more regularly and hopefully by the end of the year I might be able to play a round without losing a dozen golf balls! If you would like to get in touch for any reason please feel free to send me an email to alex@cricketstthomasgolfclub.co.uk or call me on 01460 30231 Ext. 3. I will usually be here most days of the week and you may even be able to catch me here on a weekend from time-to-time.
---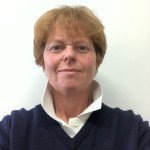 Lisa Ribbands - Assistant General Manager
I'm Lisa Ribbands and I am the Assistant General Manager at Cricket St Thomas. I have worked in the Golf Industry for over 15 years in different areas and at various levels. I play some golf myself (when I get the chance) and have been lucky enough to play at St Andrew's. I manage all front of house operations here at Cricket St Thomas including the Golf Shop. I love the industry I am in and I'm passionate about making sure we strive to do the best we can in all areas. If you have any questions or queries I am always happy to help.
---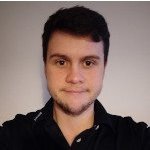 Matthew Contreras - Pro Shop Supervisor
I am the Pro Shop Supervisor here at Cricket St Thomas Golf Club. I thoroughly enjoy my role and my jobs include running club competitions, handling all club repairs and I help Lisa with the day-to-day running of the Pro Shop. I also enjoy playing Golf, I started as a junior playing at Taunton Vale Golf Club and have continued to play at Cricket St Thomas and Taunton & Pickeridge Golf Club. My current Handicap index is 4.9, which I will be working to improve over the coming years. I'd like to think I'm quite an approachable and friendly person and if you have any questions or problems, be that visitors or members, I am always here to help.
---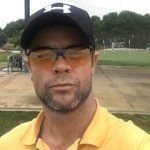 Roy Holland - Head PGA Professional
Hello.... I have been a professional golfer for the past 20 years now. I started my career in Portugal where I spent five years at Parque da Floresta in the Western Algarve. I then went on to be the Assistant Professional at Long Ashton Golf Club for 10 years, teaching and competing on the PGA EuroPro Tour, regional PGA events and European Tour School. More recently I have focused on coaching and I was fortunate enough to work with Korean teen sensation Minkyu Kim for a year. Kim became the youngest winner on the PGA EuroPro tour at 16 years of age and last year he went on to become the youngest winner on the European Challenge Tour. I am looking forward to my new role as Head Pro here at Cricket St Thomas , meeting all of the members and becoming part of the team. If you have any golf related queries or would like a lesson please come into the shop and say hello. I will be delighted to meet you and more than happy to offer any advice
---