During our Golf Coaching sessions pupils will receive instructions, tailormade to their personal requirements
Why Coaching?
30 Minute lessons are ideal for beginners or as an assessment to develop a personalised plan.
Starting on the Driving Range, you will advance to 9 or 18 hole playing lessons, offering a chance to play Cricket St Thomas golf course with a PGA Professional and to receive tuition and advice on course strategy as you go round. You will receive a post lesson 'report' on your game. We can also offer Video Analysis after your session to show further ways of improving your game.

Lessons will cover:
Golf Fundamentals
Swing Basics
Short Game
Long Game
Course Management
David Partridge - Head PGA Professional
David turned professional in 1989 and in his 33 years as a professional he has achieved considerable suc¬cess in the game as both a tournament player and coach. As a player he competed all over the world and was a member of the European Challenge Tour as well contesting events on satellite circuits in Britain, win¬ning several tournaments and pro-ams over the years. In 2006 David was awarded Advanced PGA status in recognition of his achievements. Currently within the membership of the PGA there are only 173 Professionals to have been acknowledged as showing a high degree of expertise in their chosen fields within golf and recognised as Advanced Professionals, out of a total number more than 7,500 in the Europe. As a coach he has helped players of all abilities and many of his students have won major honours on the international stage. He has spent the past twenty years studying and training with some of the most fa¬mous and respected teachers and players in the world of golf including David Leadbetter, Denis Pugh, Pete Cowan, Gary Pike and Karl Morris. David still likes to compete in regional and county tournaments, and he also contributes articles for numer¬ous magazines and websites. His coaching philosophy is to keep things simple, to coach each pupil individually and to try to work with what the pupil has, not changing things for the sake of change. No two pupils are the same and no one swing fits all.
---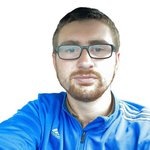 Alex Hill - General Manager
I am the General Manager here at Cricket St Thomas and I will usually be found replying to emails and drinking coffee in my Office. I am the main contact for all enquiries and questions regarding club memberships, sponsorship opportunities, golf societies, club matches, open competitions and any other golfing/social events and functions. I have been playing golf since I was young but very inconsistently – over the last 12 months I have started to get back into playing more regularly and hopefully by the end of the year I might be able to play a round without losing a dozen golf balls! If you would like to get in touch for any reason please feel free to send me an email to alex@cricketstthomasgolfclub.co.uk or call me on 01460 30231 Ext. 3. I will usually be here most days of the week and you may even be able to catch me here on a weekend from time-to-time.
---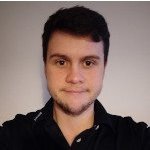 Matthew Contreras - Pro Shop Supervisor
I am the Pro Shop Supervisor here at Cricket St Thomas Golf Club. I thoroughly enjoy my role and my jobs include running club competitions, handling all club repairs and I help Lisa with the day-to-day running of the Pro Shop. I also enjoy playing Golf, I started as a junior playing at Taunton Vale Golf Club and have continued to play at Cricket St Thomas and Taunton & Pickeridge Golf Club. My current Handicap index is 4.9, which I will be working to improve over the coming years. I'd like to think I'm quite an approachable and friendly person and if you have any questions or problems, be that visitors or members, I am always here to help.
---